Every product on this page was chosen by a Harper's BAZAAR editor. We may earn commission on some of the items you choose to buy.
"I have never met a Dior fragrance I didn't love. My obsession first started in the early aughts with one of the iterations of Miss Dior Cherie (the one with the popcorn note!). Then I graduated to J'adore, Joy, and I even wore Miss Dior on my wedding day. I love how Dior bridges classic femininity with a modern twist, and they always reinvent the scents to appeal to today's tastes." — Jenna Rosenstein, Beauty Director
"I have a hard time choosing between the scents in this line (founded by Michelle Pfeiffer), so I tend to bring the brand's perfume sampler with me while traveling. Still, more often than not, I end up spritzing on the Tonka bean-infused Char, which is the ideal balance of smoky and sweet." —Lindy Segal, beauty contributor
"Louis Vuitton fragrances are truly works of art that you can wear every single day. From more fun and seasonal scents like Afternoon Swim and California Dream, to a best-selling classic like Rose Des Vents, I reach for Louis Vuitton fragrances time and time again when I need a moment of pure luxury." —JR
Advertisement – Continue Reading Below
"Wearing a Krigler fragrance is in some ways like wearing a piece of history, and I love this brand's heritage almost as much as its expertly crafted scents. Krigler perfumes have long been favorites among royalty and other members of high society. I'm currently loving Mediterranean Peach 15, a perfect summer fragrance that features notes like lemon, jasmine, honey, peach, bergamot, and white musk." —Jamie Wilson, Beauty Editor
"I'm a sucker for just about everything Byredo makes, but its range of beloved fragrances especially will always be among my favorites. Since falling in love with Gypsy Water and Mojave Ghost, I've also had the pleasure of spritzing my pulse points with the brand's bergamot- and tonka bean-scented Eleventh Hour, floral Young Rose, and anything else I can get my hands on." —Tiffany Dodson, Associate Beauty Commerce Editor
Advertisement – Continue Reading Below
"Nearly every scent drop by this brand, started by Chriselle Lim, has became an instant hit. And with good reason: They are both familiar and unlike anything else I've smelled before. Tangerine Boy is a fun one, and the musky Missing Person is far and away one of this generation's It perfumes." —LS
"Not only are Loewe's rainbow of perfume bottles just aesthetically-pleasing to look at, but they also house some of the most unique yet familiar scent profiles my nose has ever experienced. Right now, I'm hooked on the lemon-, tangerine-, and neroli-noted Agua Miami, but it's just a matter of time before another of its fragrances piques my interest." —TD
"In the 2010s, Le Labo Santal 33 was inescapable in most metropolitan cities. But its ubiquity made the brand a household name—at least in the fragrance world—and the personalized labels made us feel oh-so-special. Even though we've branched out to other scents from the brand, let's be honest, we still love to spritz the old favorite on every now and then." —LS
Advertisement – Continue Reading Below
"As a beauty editor and bona fide fragrance hoarder, I never need another scent to add to my collection. But, when I picked up Ellis Brooklyn's fragrances a few years ago, I knew they were worth a spot on my shelf. Every single scent that the brand—founded by the New York Times' Bee Shapiro—launches is uniquely addicting. The ones I reach for the most: Sunfruit, a juicy burst of sunshine with notes of jasmine, bergamot, and fig, and Amber, a cozy-yet-sexy mix of amber and vanilla that instantly gets me compliments." —Katie Intner, Associate Beauty Editor
"The scents from Liis are meant to be worn as a second skin. Any one of the brand's five perfumes, all made in California, can easily become a signature scent and often work well layered. Studied, which includes notes of pear, ambrette, carrot seed, orris, ambroxan, and cashmere is my favorite every day perfume." —JW
Advertisement – Continue Reading Below
"Three words: Rouge Baccarat 540. This brand, named for its own perfumer—a rarity!—created one of the most iconic fragrances in recent years. If you're looking to branch out, I recommend last year's addition to the lineup, 724, which has been a go-to thanks to its wearability." —LS
"I think one of the first fragrances I stole from my mom was Jo Malone. It made me feel so fancy then, and still does now. Every scent is clean, and never overpowering. But if you want a recommendation from outside of my family, I should mention the Princess of Wales famously loves the brand's Orange Blossom scent, too." —LS
Advertisement – Continue Reading Below
"Kayali founder Mona Kattan is one of the most fragrance-obsessed people on this planet—if you haven't watched her fragrance closet tour, do so immediately—so it should come as no surprise that her own brand has such lovely options. PSA for the vanilla girls: Vanilla | 28 is one of the best out there, period." —LS
Lindy Segal is a beauty writer and editor. In addition to regularly contributing to BAZAAR.COM, she also writes for Glamour, People, WhoWhatWear, and Fashionista, among other publications. She lives in New York City with her Chihuahua mix, Barney.
Watch Next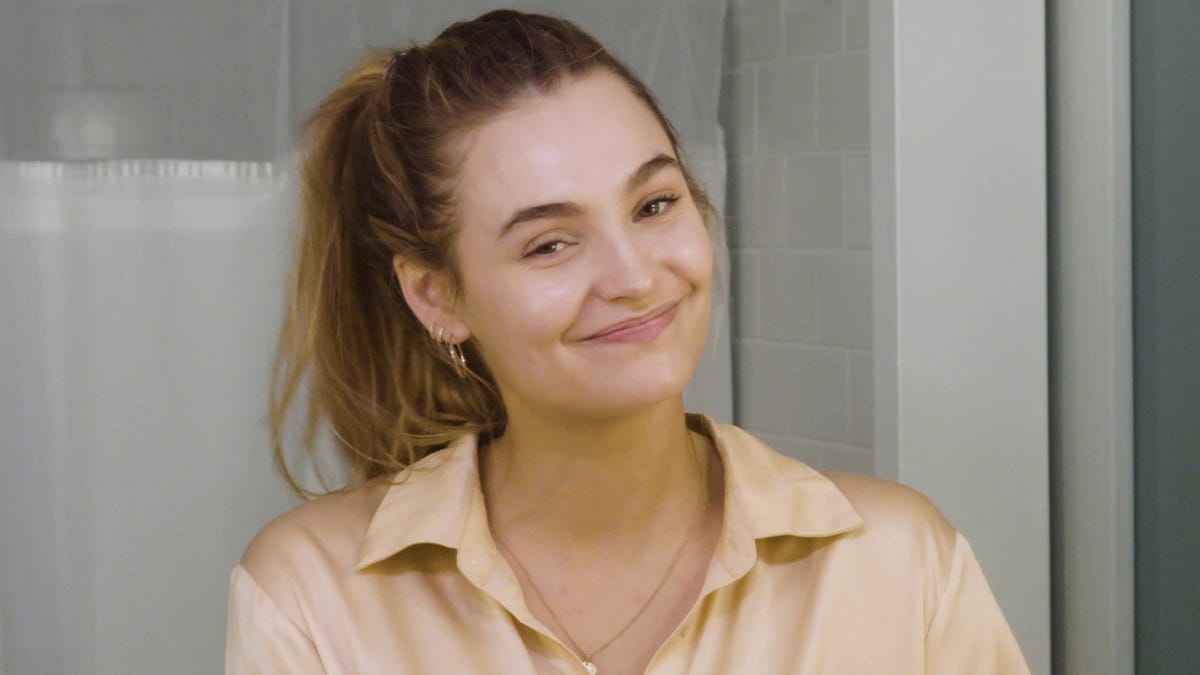 Advertisement – Continue Reading Below
Advertisement – Continue Reading Below
link